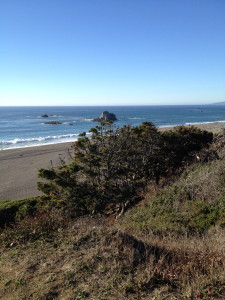 Hello 2014. You're a new year, and since you just arrived three days ago, we're on our best behavior. Lots of my friends and business associates have written farewell posts to our former year, 2013, sometimes commenting on the good times, occasionally bidding good riddance to the bad, and opening their arms to you, 2014, and all they'll achieve in your company.
Well, I am also looking forward to working with you, 2014, and to accomplishing great things together with you. You're bringing a lot of value to this relationship. Twelve months of time, packed with opportunity, a fresh outlook, and a chance at total renewal.
I invite you, new year, to join me in building on the foundation I established while working with your predecessor, 2013. We got a lot done. Here are some details:
I Learned How to Break the Chronic Pain Cycle. This is really cool. In late 2012, I studied Addiction Free Pain Management, a course taught by Dr. Steve Grinstead, as part of my Continuing Education Units for my addiction treatment certifications. I learned about the pain cycle, what pain is, and how a chronic pain cycle establishes itself. I learned that Cognitive Behavioral Therapy (CBT) can help to lessen anticipatory pain. I used mindfulness meditation, and visualized myself pain-free, with fantastic results in my own life. I also engaged in occupational and physical therapy. Now I am able to travel more, work longer, and play harder, because I have gained pain management skills.
Exploded Longstanding Fears and Reveled in New Experiences. I went ziplining in the redwood canopy, hundreds of feet in the air, walked two skinny little Indiana Jones-type sky bridges made of rope, and rappelled to earth from high up in a redwood tree. This is incredibly fun, and also helped me to smash through my life-long fear of heights. I also traveled 3,000 + miles by car, cross country, something I mistakenly thought was no longer possible for me after a back injury sustained several years ago. But guess what? Anything is possible, if you have a sense of purpose and study and employ the pain management know-how. (See above.) Oh yeah, and I talked with my doctor about all of this!
Won Recognition as an Author. My book, Never Give in to Fear: Laughing All the Way Up from Rock Bottom, was chosen finalist out of thousands of entries in the National Indie Excellence Awards. The award comes out of Beverly Hills, California.
Eliminated Negative Statements from My Conversation. This was a game changer for me. I recognized that everything I say is an affirmation. Words are very powerful, and anything you say aloud has even greater impact. I have known this for several years, and have practiced it, but last year I took an in depth look at my conversations and realized I'd been allowing a lot of negatives to slip in and wreak havoc. Complaining is a negative affirmation, so even if you are not consciously complaining, but only think you are talking about something that is wrong, or a problem you have, it sends negative messages to your unconscious mind that you experience on a cellular level. Even if you're not actively complaining, but are listening to someone else who is negative, and you are not counteracting the negatives, it works against you. By discussing only positive outcomes, and presenting challenges in the most optimistic way possible, I lifted my mood, increased my motivation, and experienced higher energy levels. The effects kick almost instantaneously when you are relentless about this principle.
Embraced Opportunity. I speak on overcoming adversity, addiction and recovery, and inspiration. I also speak as a survivor of human trafficking, to raise awareness about this issue. Generally, I limit my survivor talks to one or two a year, but in 2013 I decided to embrace as many opportunities as possible to speak as a survivor, and that led to a number of very interesting experiences. I met some amazing people who are also dedicated to social justice, and connected with victims of trafficking and other survivors.
It's not easy to talk about a traumatic experience, but when you speak as an empowered survivor, it's very healing. I joined an anti-trafficking task force, the Indiana Protection for Abused and Trafficked Persons, IPATH, where I now combine my efforts with those of legislators, attorneys, social workers, and people of faith. It's wonderful to be part of a team and a coalition.
Carried the Message. I taught a life skills class to women inmates at the Marion County Jail in Indianapolis, and also spoke to groups of women at risk of being trafficked, prostituted or abused, at community centers and outreach points. I use humor and laughter as part of every presentation, and the healing power of laughter and humor cannot be over-emphasized. And Laff-Aholics 2013, our third annual Standup Comedy Benefit for Recovery, knocked it out of the park, with comedians Kevin McPeek, Dr. Bill Miller. Oh yeah, and I emceed. We raised nearly 12,000 dollars for our beneficiaries, Lucille Raines Residence and Talbot House. Both recipients are non-profits, transitional housing facilities that provide access to addiction treatment and mental health services for people with no income or very low income. And the 550-seat auditorium was packed with laughing people who know the power of fun.
Those are some of the highlights. I also did tons of radio interviews to promote the book, and some television. On December 30, 2013, I launched my radio show, Kickass Personal Transformation, on blog talk radio.
Okay 2014, now it's our turn to work together. I welcome you, and am optimistic about all we can accomplish in the coming months. But most of all, I realize the value and importance of the present moment, and the present day. When I meet life's challenges one day at a time, I have the right focus to hang on, to be tenacious, and to pack as much as I can into the stream of life. This year, I want to build my consciousness of the present moment, and to be more aware of the love, peace, opportunity, prosperity, and good will that is available in each moment. May we move forward in gratitude and joyous anticipation. Ready, set, go!