Advocacy
Marti MacGibbon is an advocate for victims and survivors of human trafficking and domestic violence
In December 2021, Marti MacGibbon began serving as President of Mentari Human Trafficking Survivor Empowerment Program, Inc. Mentari is a survivor-founded, survivor-led non-profit based in New York that serves six hundred survivors on the U.S. East Coast, and fifteen hundred survivors overseas. We welcome, support, and empower survivors regardless of gender, immigration status, or the type of exploitation they experienced. Mentari serves members of the LGBT+ community, women and girls who are still in prostitution and those who seek to exit the sex trade. Eighty-five percent of our survivor clients were victims of commercial sexual exploitation and sex trafficking. Mentari provides job training through culinary arts programs, including assistance with employment placement upon completion. Mentari also provides referrals to social services, legal assistance, and other essential needs. Marti is proud and grateful to be a part of Mentari's outstanding work.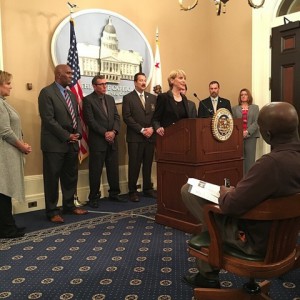 Marti MacGibbon is an empowered survivor of, and advocate for those who are in recovery from human trafficking, trauma, addiction, homelessness, domestic violence, and sexual assault/abuse. She speaks to raise awareness of these issues, is involved in legislative advocacy, and works directly with victims, survivors, and at risk populations.
Marti MacGibbon survived and triumphed over being trafficked to Tokyo and sold to Japanese organized crime, domestic violence, PTSD, homelessness, and hard core drug addiction. She is devoted to the abolishment of slavery in all its forms. An award-winning author and advocate, she has lobbied and told her story at the White House and Department of State, and the California State Legislature. She serves on the Indiana Attorney General's state-wide anti-trafficking task force, IPATH, and is Assistant Clinical Director of Survivor Empowerment at SAFE Coalition for Human Rights. As a humorous inspirational speaker, Marti uses her personal story to raise awareness of, and strip away stigma from, human trafficking, domestic violence, addiction, and homelessness.
Marti is the recipient of the Indiana Addictions Issues Coalition's 2015 Lifetime Addiction Recovery Advocate Award. Marti is Assistant Clinical Director of Survivor Empowerment at SAFE Coalition for Human Rights, SAFECHR. She delivers presentations on trauma resolution, self-empowerment, and emotional resiliency, at conferences for medical professionals, mental health experts, law enforcement, and other service providers.
As an advocate, Ms. MacGibbon teaches life skills classes for at risk populations. Since 2013, she has taught her Survival and Resilience class (SURE) pro bono at the Marion County Jail in Indianapolis. Since 2014 Marti has conducted pro bono seminars on addiction recovery, resilience and self-empowerment at the Russian River Empowerment Center in Guerneville, California, the town where she spent years homeless and as a street person. She has donated her time teaching addiction recovery, relapse prevention, and life skills to homeless veterans at Swords to Plowshares, a non-profit in San Francisco.
Human Trafficking Policy Advocacy:
• President's Interagency Task Force to Monitor and Combat Trafficking in Persons
• The White House
• The Department of State
• Department of Health and Human Services
• Office for Victims of Crime
• California State Legislature
• Indiana Commission on Improving the Status of Children
• Indiana Protection for Abused and Trafficked Humans
Legislative Advocacy:
Marti has lobbied and shared her story in support of legislation that has since been passed into law:
California Senate Bill No. 1165 – Sexual Abuse and Sex Trafficking Prevention Education
Marti advocated for this bill, H.R. 500, along with colleagues at the National Survivor Network. In the wake of this bill being passed into law as the Survivors of Human Trafficking Empowerment Act in 2015, Ms. MacGibbon lobbied in Washington. She visited the White House, Dept. of State, HHS and OVC, as part of team of survivor leaders from the National Survivor Network. Marti shared her story and spoke regarding policy advocacy and mental health recommendations for both victims and survivors, as well as recommendations for implementing the new law.
H.R.500 – Survivors of Human Trafficking Empowerment Act