Speaking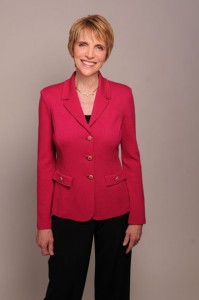 Marti MacGibbon's compelling, dramatic and funny stories educate and inspire listeners. Her warmth and high energy onstage are contagious, and audiences come away feeling that anything is possible and armed with simple, effective techniques they can use to transform their lives.
Marti brings a sense of humor to difficult issues, provides how-to strategies for meeting challenges, presents tools for recharging and increasing motivation, and shows audiences how to manage fear and tap into gratitude.
Speaking topics are customizable to the audience.
---
Inspirational, Business and Wellness Keynotes and Workshops
---
Laughing All the Way Up from Rock Bottom
Marti shares her personal comeback story-from human trafficking, addiction and homelessness to standup comic, professional speaker and bestselling author. Using humor, Marti reveals the core beliefs and simple, effective strategies she used to pull herself up from rock bottom.
You will discover:
• Strategies for stress management to keep you laughing all the way up
• Quick and effective attitude-adjustment techniques
• How to use positive self-talk and visualization to transform your life
---
Derailed? – Get Back on Track
Marti is a resilience expert. She's triumphed over human trafficking, homelessness, and addiction to become the success she is today. Marti will provide strategies for building resilience and flexibility to meet today's business challenges.
You will discover:
• How we all are responsible for our own success
• How to find solutions in the face of adversity
• Resilience-building exercises that will arm you to meet challenges and difficulties
• Tips you can use to transform your attitude and keep you flexible and persistent
---
Kickass Personal Transformation
Marti MacGibbon reveals fun strategies she used to turn her life around from victim of human trafficking, trauma, drug addiction and homelessness to triumphant survivor, resilience expert, mental health professional, bestselling author, and professional speaker and humorist.
You will discover:
• Meditation exercises and positive visualization techniques you can use to change your life
• How to use affirmations and mantras to change your brain's chemistry and achieve a positive outlook
• Why focusing on one day at a time is a game-changer for personal transformation
---
Addiction/Recovery
---
Hope After Dope
When it comes to carrying the message of recovery, laughter wins. Marti shares stories of hope with humor, drawing from her life experiences as both addict and addiction treatment provider. She offers clinical information about the disease of addiction and insight into implementing a successful program of recovery and relapse prevention.
You will discover:
• How having fun and "feeling good" are keys to building a healthy, chemical-free lifestyle
• Simple yet powerful "happiness exercises" you can start using in the moment
• Fun ways to make lifestyle changes and build life skills
• Daily practices for relapse prevention
---
Human Trafficking
---
Human Trafficking: Victim to Triumphant Survivor
Many sex trafficking victims do not survive — even after rescue. The experience is so traumatic that survivors kill themselves, lose their lives to drugs, or are drawn back into the world of trafficking and disappear. Marti MacGibbon survived, healed, and now works as an advocate and activist, lending her voice to the anti-trafficking movement. Marti brings inspiration, hope and even humor to her own story of survival, how she turned her life around, and what is being done to combat human trafficking, a billion-dollar criminal industry.
Marti provides:
• Tips on how to recognize possible victims of human trafficking
• An emotional connection and glimpse into the effects of trafficking on a victim
• Strategies for building stress management and emotional resiliency skills