Nationally renowned speaker and author Marti MacGibbon spoke to law enforcement, mental health specialists, community leaders and concerned citizens in Evansville, IN at the Old National Bank Auditorium. Both the event and Marti's presentation focused on bringing the community together to address the nationwide epidemic of opioid and other drug addiction. Ms. MacGibbon is an award-winning recovery advocate and an expert on trauma resolution and addiction. The event was sponsored by Holly's House and Ruth's House. Marti's talk included both clinical and experiential insights. Her down-to-earth style and ability to add light humor to any presentation makes Marti MacGibbon a popular speaker on such topics as overcoming adversity, mental health awareness, and addiction recovery.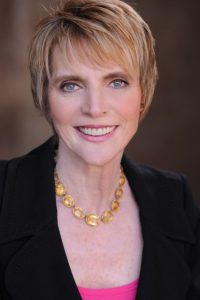 Ruth's House Presents:
Gratitude, Celebration & the Power of Second Chances!
Guest Speaker: Marti MacGibbon, CADC-II, ACRPS
Old National Auditorium
101 Main Street
Thursday July 20th
10:00 am – 12:00 pm
Marti MacGibbon, CADC-II, ACRPS, is a nationally renowned humorous speaker and nationally award-winning author. She holds five professional certifications in addiction treatment. Marti delivers a high-energy, often humorous presentation that includes both experiential and clinical insights into the recovery process, and provides tools to reduce stress, build resiliency, avoid burnout, and celebrate progress while facing adversity. She has recovered from and triumphed over nightmare experiences such as being trafficked to Tokyo and held prisoner by Japanese organized crime, homelessness, domestic violence, severe PTSD and hardcore drug addiction.
Facing the Opioid Crisis; Addiction, Recovery & Resilience
You will learn:
How courage, kindness, and resilience can be built, and can benefit personal, professional,
community, and business relationships while facing addiction
Insights into the connection between trauma, addiction, and stress, and insights into addiction
recovery and trauma resolution
How shame and fear fuel addiction, but gratitude and celebration fuel recovery
Why recovery empowers, strengthens, and improves lives, families, and communities —
and how it is possible!
Navy Seals use specific strategies to build and maintain resiliency in the face of adversity and
challenges — these strategies are also key to addiction recovery
Facts about addiction and recovery
Myths and misconceptions about addiction (substance use disorder) and recovery, and myths
and misconceptions about relapse and relapse prevention.