Local Author receives national recognition from the 11th Annual National Indie Excellence® Awards!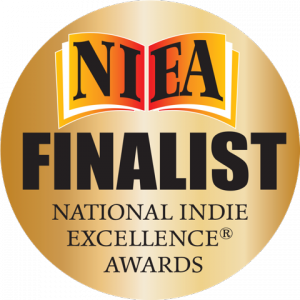 Los Angeles: — The 11th Annual National Indie Excellence® Awards recognized Fierce, Funny, and Female in the category of Womens' Health as a winner in this year's competition. This title also received recognition in the category of Humor in this year's competition.
This prestigious National award is open to all English language books in print from small, medium, university, self and independent publishers.
The National Indie Excellence® Awards exists to help establish independent publishing as a strong and proud facet of the publishing industry. Recognizing authors that put their heart and soul into their work, the NIEA is a champion of self-publishers and the small, independent presses that go the extra mile to produce books of excellence in every aspect. Established in 2007, the NIEA competition is judged by experts from all aspects of the book industry, including publishers, writers, editors, book cover designers and professional copywriters.
Winners and finalists are determined based on "overall excellence of presentation – a synergy of form and content." Fierce, Funny, and Female is a memoir of resilience in the face of adversity and challenges. In her raw, vivid, and unabashed style, author Marti MacGibbon delivers a sometimes heartbreaking, often hilarious, always engaging account of her passage through trauma, betrayal, and loss in adolescence and young adulthood to discover her inner badass self. As one of the first women to work as a laborer in the Texas oil field, she set off explosives and staked oil wells before realizing her childhood dream of becoming a successful standup comic. Marti introduces readers to a wide range of characters in her life: from sleazy authority figures, wannabe Sixties musicians and crazed Corn Belt cult leaders, to Texas oil billionaires and wildcatters, to wild-eyed redneck coworkers who robbed banks on their lunch hour—in the company truck. The book includes scenes with iconic comedians, Hollywood entertainment industry moguls, and a legendary bluesman, and offers insights into resiliency, courage, and self-empowerment.
"We are proud to announce the winners & finalists whose books truly embody the excellence that this award was created to celebrate, and we salute you all for your fine work." –Ellen Reid, Founder NIEA
For more information please visit: www.indieexcellence.com