Many thanks to Melody Ruth Bromma for this wonderfully written article, published in her column in Marinscope. Ms. Bromma's articles focus on upbeat and encouraging stories. I'm honored to be featured in one of her February pieces. The article, and the link to her column, are below. I highly recommend her column.
By Melody Ruth Bromma on http://marinscope.com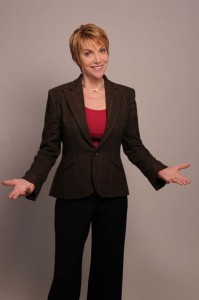 "I'm living my dream and I'm happy." Now.
Intrigued, appalled and inspired, I relished a candid and colorful conversation with Marti MacGibbon, who shared touching truths about addiction, recovery and how she hit rock bottom in every possible way.
MacGibbon grew up in a small college town in the Midwest with lovely parents and a scholarly father. A rosy childhood that belied the thorns ahead. Starting at age 14, she was sexually abused by an educator and her descent began. Drugs, anorexia and a psyche ward stay laid down the road to eventual recovery and freedom.
Seeking a fresh path, the now 23-year-old summoned her grit and headed south to Texas. It was the height of the oil boom in the early 1980s. She picked up a job via the telephone, due to her husky voice. The booming Texan on the other end said, "Come on down to the job on Monday, Marti."
Marti recalled her arrival on the oil field, and the shocked foreman.
"I was the first woman laborer to work on a Texas oil field," MacGibbon said. "This was in Giddings at the Austin Chalk, doing seismic exploration. I worked on a shooter crew. We would drill holes in the earth then drop in explosives to create a mini earthquake."
An unthinkable activity in California, but there were more shocks and unthinkables to come.
The bottom then dropped out of the oil business, and the road became rougher. Marti began working as a waitress and people told her she ought to be on stage.
"There was a newly opened comedy club in Austin, so I tried out and started working as a comic," she said. "I was building my act and started getting gigs around the country. Pretty quickly, I had a fan base."
From addict to seismic explorer to comedienne. I did mention I was intrigued?
Marti arrived in California and within a short time, received a coveted audition for the Tonight Show with Johnny Carson.
"They loved me and scheduled me for a show to be a novelty guest on Johnny's couch," MacGibbon recalled. "I said I wanted to hold out for being able to perform my own material. Back then, they would schedule you a year out, you'd move to LA [Los Angeles] and they would groom you for your appearance."
That's what she was supposed to do.
On her path, she ran across an ad in the paper for a furnished "mother-in-law" cottage at Stinson Beach, and at $500 a month, it fit right in to her tight budget.
"I had driven all the way from Texas, and it was foggy as I went over Mt. Tam," she said. "I remember thinking, 'When I get to this place, I'm going to rent it because I have no idea if I'm going to make it back over this mountain.' And when I got there, I loved it."
A fire was raging the day she moved in. At the bar, one of the men said, "I've been out fighting a Bolinas Ridge fire. We have to keep our fire department, ambulance, completely prepared."
Because, of course, they were on the other side of the mountain. Marti decided to become a volunteer firefighter and was the first woman to apply.
On her first call, she heard the siren in her swimsuit just after laying down her towel and applying Bain de Soleil.
"I ran into my house and got dressed, then ran to the fire," MacGibbon remembered. "We drove up to where a brush fire was going on and since I hadn't removed the suntan oil, the hair on my arms started to singe in the heat."
Two months later, Marti's landlord died suddenly. The heir put her dreamy cottage up for rent.
Forced to vacate, she went up to Monte Rio to house sit and that's where she met a bad boy (why are sociopaths so alluringly charming?) who was the antithesis of her Midwest roots and upbringing.
But, she thought she could help him.
"It's symptomatic of the things survivors do," she said. "Like when you'd be better off buying a rundown house and treating it as a fixer-upper."
Abused and isolated, Marti was eventually introduced to harder drugs and, in a desperate attempt at freedom, she began living out of her car, barely surviving.
At her breaking point, a woman contacted her with an opportunity. The woman said she was sending a girl to Japan every month and made it sound like Marti would be in control.
"She said, 'You'll go, stay in a Westin. It's a five-star hotel, and if you decide you don't want to do this you can go back home,'" Marti said. "I had tunnel vision, and, what is called in recovery, Option Reduction. Choices are bad to the observer, but they are choices of no choice because the addict can't see any of the options."
"This was 1985, and I bought a one way ticket to Tokyo, where I was met by my contact who was a member of Japanese organized crime," she continued. "I was taken to an apartment. I thought of running away, but I was in a foreign country, and what are my chances going to be on my own?"
Marti became a prisoner of the Yakuza. "I was threatened with death and physically assaulted, raped and totally isolated," she said. "It's called human trafficking."
After a couple of months imprisoned in Tokyo, one of the men in her company helped her escape through Hong Kong connections.
"I was so overcome when I landed in San Francisco," she said. "Elated at first, then terror overwhelmed me. I was afraid they would come after me here. I was in survival mode while in captivity, and then afterward I had to survive the surviving. The impact of everything I was exposed to, flooded in."
Without rape or human trafficking resources at that time, Marti returned to the familiar, as most trauma victims do. The bad boy appeared again and within a few weeks of escaping from Japan, she was almost beaten to death.
The Tonight Show invite was now a Hollywood dream. To escape the boyfriend, she went to Russian River and lived in what was left of her totaled car for six months.
"One day, I was hitchhiking to get to a job in another town, and a car came by with a sweet guy in it," she said. Thankfully, this is where her road took a decisive turn. Not long after meeting the "sweet guy" he offered her a place in his basement to live. They have been together ever since. That was 1987, and they married in 2002.
The happy duo still lives in the same home in Occidental. She's now a Certified Mental Health professional, public speaker and author of the bestseller, "Never Give in to Fear: Laughing All the Way Up from Rock Bottom." It is her darkly funny, dramatic memoir and describes her emergence from a descent into the underworld, escape from human traffickers, homelessness and ultimate redemption.
"I am stronger, better, smarter and funnier now," Marti said. "Not in spite of what I overcame, but because of it. I am the sum of all my experiences, good and bad. I've dedicated my life to supporting others."
This funny lady has traveled all over the country as a professional standup comic and is the founder, producer and host of the Laff-aholics Comedy Benefit.
When I spoke with Chris, Marti's husband, he described her as "magnificent" and began quoting Lord Byron:
She walks in beauty, like the night
Of cloudless climes and starry skies;
And all that's best of dark and bright
Meet in her aspect and her eyes…
Might I add: A woman of shadow and light. Strength, courage and an inner might.
Write to Melody about your perspective on life at melody@marinscope.com. All names, genders, locales and identifying details will be changed. You can also join Melody on Facebook, Twitter and LinkedIn. To learn more about Marti MacGibbon, visit martimacgibbon.com.