Bob Tyler, BA, CADC-II, I-CADC, renowned instructor, addiction treatment specialist, award-winning author, and leader in recovery joined Marti MacGibbon, host of Kickass Personal Transformation, a blog talk radio show on Pure Motive Network. Bob discussed the enhanced edition of his EVVY Award-winning book, Enough Already, A Guide to Recovery from Alcohol and Drug Addiction. Tyler also discussed his mission to bring recovery services and referrals to people who lack the financial resources to get into rehab. As Bob says in his Mission Statement, "Given that addiction treatment is a billion-dollar a year issue, (healthcare, incarceration, etc.) and that one in ten alcoholics ever get help, and two in ten alcoholics who seek help ever get it (availability issue), we have a huge problem in this country."
Bob Tyler is candid, humorous, and highly informative. He shared moving stories of his work in the prison system, training lifers to become addiction-treatment counselors. Listen to the podcast in Pure Motive Radio's archives.
Mr. Tyler's accomplishments are remarkable, and his passion for helping people is inspiring. Read his biography here, or learn more about him, his book, instructive DVDs and other news on his website.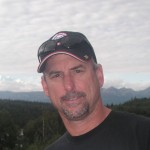 Bob's Bio:
Bob Tyler has been working in the chemical dependence recovery field since 1990.  After beginning his personal recovery from alcohol and drug addiction in December of 1988, he completed the Alcohol and Studies Program at Loyola Marymount University (LMU).  He then worked as a Program Counselor at St. John's Chemical Dependence Treatment Center in Santa Monica until 1997 when he graduated Summa Cum Laude with a Bachelor of Arts Degree in Psychology at LMU. He then served as Program Director at Life Change Residential Treatment Center for two years. For fourteen years, Bob has been Director of Operations and Clinical Services at Twin Town Treatment Centers where he manages six Intensive Outpatient Treatment programs – each serving adults and adolescents.
He served fourteen years on the Board of Directors of the California Association of Alcohol and Drug Abuse Counselors (CAADAC). For the first eight years he represented Region 2 South (South Los Angeles Area) and chaired CAADAC's Quality Assurance and Third Party/Managed Care Committees.  Bob also served as their President for two years ending in January 2009. He is currently the Treasurer of CFAAP (California Foundation for the Advancement of Addiction Professionals).
Bob serves on the Advisory Boards for Alcohol and Drug Studies Programs at InterCoast Colleges, Long Beach City College, Cal State Fullerton, Cal State Dominguez Hills, LA Mission College, and LMU Extension where he is also a member of the faculty.  He is also an accomplished speaker who regularly speaks at Cal State Long Beach, Long Beach City College, InterCoast Colleges, Cal State Fullerton, Training Institute for Addiction Counselors, LMU, and for professional organizations, such as: CAADAC, PALM (Problems of Addiction in Labor Management), and EAPA (Employee Assistance Programs Association).
Bob is also the author of the award-winning book, Enough Already!: A Guide to Recovery
from Alcohol and Drug Addiction.  The book is currently being utilized as a textbook for
Alcohol and Drug Studies Programs at InterCoast Colleges (eight campuses), Loyola
Marymount University (LMU) Extension, the U.S. Navy – San Diego Campus, Pierce
College, LA Mission College, Centaur University, L. A. Training Institute for Alcohol &
Drug Counselors, LA Southwest College, and the University of California at San Diego
(UCSD). It is also being utilized as a treatment resource at Twin Town Treatment Centers,
detoxification programs at Los Alamitos Medical Center and Lakewood Regional Medical
Center, and at other programs for patients struggling with specific areas of recovery.
Bob recently produced a DVD of his talk: "Craving and Relapse" which was filmed in front
of a live audience and is currently being utilized in over 500 alcohol and drug treatment
programs across the country.
Both the book and the DVD are available at www.bobtyler.net.