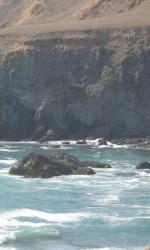 My name is Marti MacGibbon, and I'm a human trafficking survivor.  In 1985, I was a standup comic with a scheduled appearance on The Tonight Show with Johnny Carson.  Despite my success, my recreational drug use spiraled into addiction, and I became entangled in the San Francisco drug scene.  This fact, and an abusive relationship I was desperate to escape from⎯made me vulnerable to traffickers. I was trafficked from San Francisco to Tokyo and found myself completely under the control of Japanese organized crime figures⎯threatened, brutalized, isolated, and absolutely terrified. I feared I would not survive the experience, but I am one of the lucky ones. After less than two months, a "customer" helped me to escape⎯I am convinced that he purchased my freedom, as he was a smuggler with contacts in the nether world of drugs and other contraband, capable of accomplishing this feat.
When I returned to San Francisco, petrified of reprisals by the traffickers, I fled the city and sought refuge in the redwood country north of San Francisco. But I could not find a safe place within my own mind after the things I experienced in Tokyo. Night terrors plagued my sleep, and I doubted my own sanity and self-worth. In those days, few resources were readily available. The term, "human trafficking," was not yet a part of the popular lexicon, and the legislative advances of ensuing decades had not yet occurred.
Suffering from post traumatic stress, I wandered homeless for over a year, sleeping in abandoned houses and under bridges, ashamed to call my family or friends for help. Of course I couldn't even consider going to the authorities. I was certain they would lack compassion, and might even arrest me for being under the influence of the drugs I used in an attempt to cope with my fear, shame and trauma. I suffered in silence, and my addiction nearly consumed me. For ten long years, I could not find a safe place within my own mind.
Eventually, I recovered from addiction and began the long process of healing and rebuilding my life. The first step in recovery from trauma is to find a safe place within. I learned to trust, and to forgive, and to believe in my own self-worth. I became aware of the power of love and gratitude and the trust that holds the universe together. I returned to standup comedy and enjoyed some success. But it wasn't until 2005 that I told anyone about what had happened to me in Japan. For twenty years, I still suffered from nightmares, every night, until I found help through a skilled therapist and licensed clinical social worker who helped me find treatment for PTSD.
I am grateful that I survived, and grateful for the opportunity to banish the fear and shame that held me in thrall for so many years. Fear and shame are the traffickers' weapons. They count on, even bank on the silence of victims and witnesses. I will not be silenced. The things that I endured in Japan have changed me forever, but they do not define me. I carry the realization that the happiness I experience today is not in spite of, but because of, the things I have overcome.
Today, I hold four certifications in addiction treatment, and I am dedicated to helping others who suffer from the disease that nearly killed me. I am a member of the National Speakers Association, and author of, Never Give in to Fear: Laughing All the Way Up from Rock Bottom, a memoir that tells my personal story. And I speak to raise awareness about human trafficking, in hopes that I can make some contribution to the modern day abolitionist movement.
Human trafficking, in all its manifestations, can seem overwhelmingly difficult to combat. But I know there is reason for hope. President Obama has proclaimed January as National Slavery and Human Trafficking Prevention Month,  and I applaud all the progress that's been made to raise awareness about this issue. Grassroots organizations such as Free the Slaves, Polaris Project, and Not for Sale work to provide a safe place for victims of human trafficking to begin the healing journey, and I stand in awe of such efforts. May all those who stand against exploitation triumph in the struggle to abolish this terrible global crime.