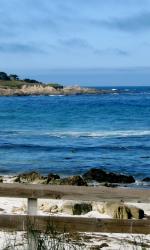 Fun inspires, heals, and empowers. No kidding. Fun and a sense of humor will propel you toward your goal more quickly, and give you inspiration, motivation, and a sense of well-being along the way. Remember, fun is not something you look for outside of yourself. It's something you own, embrace, and develop within as you live life in the present moment.
it's easy think that fun and happiness are things that we might wish would happen to us; things that mysteriously come from some source outside of us — but that is a mistaken belief. It is totally up to you whether you enjoy life and feel positive about yourself and your future. Take the step now, and start having fun.
Allow your inner self to awaken and recognize the sheer beauty of being alive. Use gratitude to build your enthusiasm for life, and come from love as you approach any task, obstacle, or occasion. Be playful — keep your knees loose, so to speak.
If you're having fun, you're increasing your levels of "feelgood" neurostransmitters in your brain — dopamine, serotonin, etc. When this happens, you empower yourself to feel better in general, and you'll find it's much easier to be creative, energetic, and empathic when you feel good.
It's easy to be so bent on reaching your goals or realizing your dreams that you forget to have fun. Choose to feel good and have fun — these are conscious actions, steps you take on your way to success.
Empower yourself with positive self-talk, self-enhancing statements (affirmations) and a gratitude list. Then move on to celebrating past, present, and future success. Be proactive and see the difference.
Having fun, laughing, and feeling good will promote healing, accelerate learning and memory, increase confidence, and empower you to accomplish more. Those who live each moment with a sense of fun and humor will find it easier to tolerate, accept, and love others. Fun is good for all relationships! Remember to have fun today, and tomorrow will take care of itself.