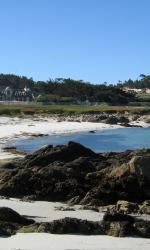 My experience working with combat veterans, as a programs counselor and presenter, helped me to appreciate and understand courage on a deeper level. Courage is not the absence of fear, it is resistance to fear. Courage is the conscious decision to move through fear to the objective. Here are four actions to manage your fears and build courage daily, and anyone, including you, can do them and get results.
Acknowledge and examine the fear. This is essential, since denial of the fear increases anxiety and compounds the problem. The unknown is always feared, so examining the fear can begin to dispel it. Find a quiet place in your mind, and examine the fear or anxiety. It can be helpful to get a pen and paper and write down all the things that come to mind as you contemplate the situation, for example, an upcoming speaking presentation.
Now take care to tell yourself that it is okay to have this fear. There is nothing wrong with you because you feel this fear. And you are not alone in experiencing your fear. For instance, experts agree that fear of public speaking is one of the most common, if not the most common, phobias in modern society.
As you think it over, ask yourself, does this fear remind me of a past experience? Did I establish this fear as a child? Maybe a parent or a person in authority impressed the fear on you during your formative years. Some fears are learned — and they can be unlearned.
Face your fear: prepare yourself to take action. Taking action through fear can be thrilling, self-empowering, energizing, and, well, a whole lot of fun — even if you're scared and anxious beforehand. But this is true only when you're prepared for it.  In public speaking, preparation involves research, considering the audience and situation, tailoring material accordingly, and rehearsing. More important, prepare your mind. Access the spirit, energy, and passion of your mission or message. Ask yourself what you're bringing to others.
Using public speaking as an example, ask yourself if you are approaching your audience with respect — do you want them to benefit from this — or are you only worried about your ego? Are you speaking from the heart? Will you allow yourself to have fun with this challenge? What do you love about your message? About this speaking opportunity? About this audience? Prepare by feeling good, because it's how you feel inside that trumps the fear.
Come from love — establish a purpose that is greater than your fear. Love crushes fear.  If you fill yourself with love and good feelings, there's no room for fear.  Enthusiasm, passion, and fun are contagious, attracting a like response from others. When you allow yourself to experience altruistic love, or passion for a cause, you're empowered to trample fears and anxieties in pursuit of that cause. Likewise, when you transfer your focus from your own solitary ambition to thinking about and appreciating family, friends, etc., you'll find you can boldly face your fears. Courage begins building momentum.
Stay in the present moment. When living in the moment, not regretting the past or fearing the future, you are set free.  Fear is always forward – fear of the unknown, the myriad "what ifs" that multiply anxieties about what is to come. When you let go of everything but the present moment, creativity and joy are released so any challenge can be faced. Realize you are the sum of all your experiences to date, and choose to love who you are today. Armed with this attitude, it's exciting to resist; to move through fear, taking steps in the present moment.
People of courage are often described as "fearless." This is inaccurate – nobody's immune to fear – we all have fears.  People of courage know that if they neglect to take action against fear it can take on a life of its own; that fear is an energy drain. For this reason, brave people take every opportunity, including public speaking, to acknowledge their fears and take action against them. In so doing, they inspire themselves and others to meet myriad challenges. Determine never to allow yourself to be paralyzed by stress and anxiety over speaking, the future, or anything else. And remember that courage is not the absence of fear — it is the presence of a willingness to resist and manage fear, while moving toward your objective.