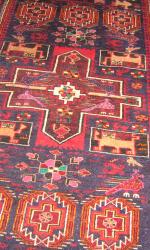 Holiday season can be stressful, trying, and expensive, but it can also be festive, heartwarming and rewarding. The key to having a manageable holiday experience is to treat yourself well and find a balance between things you want to do and things you need to or have to do. It's very important to set limits on what you demand from yourself — and limits on what you allow others to ask of you. Allow yourself to step back from getting caught up in the commercial side of things. Concentrate on who you love, on appreciating others and tapping into your gratitude. It's therapeutic — it inspires you to express, and to experience, all those positive emotions.
Remember that if you push yourself too far, you're in danger of experiencing holiday burnout. Be kind to yourself — get a massage, go out to lunch with a good friend, take in a movie. Avoid family guilt trips and never, ever give in to being driven by, "I should…" or "I have to…"
November and December are difficult months for me in general. Many years ago, I was trafficked to Japan and spent November and December as a virtual prisoner of organized crime figures. I suffered some unimaginable trauma during that time, but fortunately, someone helped me to escape. Over the years, I've undergone therapy for PTSD, and I've healed and prospered. My life now is very happy. Still, when November and December roll around, it's as if my body somehow picks up an echo of the trauma, and I always need to remind myself daily to treat myself kindly and to live in gratitude that I'm still alive, and that I'm free.
Once I begin to tap into gratitude, I feel 100% more serene, more hopeful and inspired. I witness my muscles relaxing, my breath coming more easily, my mood lifting. Try it yourself, and see. Gratitude is the ultimate attitude adjustment. And attitude is everything.