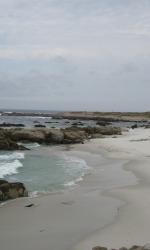 A former SNL writer, Joe Bodolai, was found dead in a Los Angeles hotel room by a cleaning crew. Police reported that a bottle of Gatorade mixed with antifreeze was found on a table in the room. The coroner's office has officially ruled it a suicide. The talented writer kept a blog called, "Say it Ain't so, Joe," where he posted his last entry on December 23rd. In a brief section entitled, "Things I Regret," he listed "My inability to conquer alcoholism," and "That I am no longer able to stand any more of life's pain."
Addiction involves an ever-increasing exercise in pain. And it is a fatal disease, but not an untreatable one. As a recovering addict, and a certified addiction professional, I've experienced this firsthand. And I've observed it in clients. I've also experienced, and witnessed, the process of recovery as an ever-increasing exercise in peace — of mind, of life, and of spirit. Joe Bodolai's comments on his struggle with alcoholism and its pain speak volumes. He may have been engulfed by the despair that is a byproduct of the disease of addiction. In his final blog entry, he described an impressive and happy life, many accomplishments, and deep love for his family. This was not a man who had failed by any means. It saddens me to think that his perception of a "failure to conquer" the disease of addiction may have played a part in his death. Addiction is not something to be conquered, or even battled. It is a primary, chronic disease which requires treatment, not a moral struggle or a weakness.
When a comedian or comedy writer's death is ruled a suicide, it makes the news. But people in all professions suffer from addiction and depression. A 1997 study of death certificates by the National Institute of Occupational Safety and Health, (NIOSH) — found significantly elevated rates of suicide among white male physicians. Statistics are difficult to interpret regarding this issue. For instance, one theory suggests that doctors have easy access to a variety of controlled substances and have knowledge of how to effectively administer themselves a lethal dose. When a comedian dies, people see it as a tragedy, and rightly so. Funny, brilliant, talented individuals like Joe Bodolai create laughter and lighten up our collective consciousness.
Recovery is the opposite of addiction. It takes away the pain of life, and replaces it with peace, purpose, and hope. Recovery is the creation of a new lifestyle, a new attitude, and a new way of thinking. It is a connection to a support network so that isolation and loneliness don't exacerbate the pain of life in active addiction. The process of recovery takes place in increments — one day at a time, and it's real and possible. Yes, it requires commitment, persistence, a sense of humor, and a willingness to go to any length to stay in recovery. Recovery requires abstinence — abstinence is the key. But abstinence alone won't accomplish the healing — it's only the key. Recovery is the ignition, the car, and the road to a happy life.
If you are an addict, or are involved with someone who is an addict, you don't have to conquer this disease or face it alone. Even the seemingly hopeless cases (and I was one!) can and do recover. Here are some places to get help:
Alcoholics Anonymous http://www.aa.org
Narcotics Anonymous http://www.na.org
Alanon http://www.alanon.org
National Institute on Drug Abuse http://www.drugabuse.gov