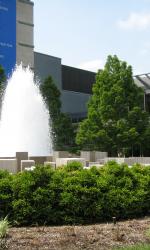 Hello Indianapolis,
As a certified addiction treatment professional, a relapse prevention specialist and professional comedian, I appreciate the therapeutic benefits of laughter. One of our primary goals is to have the theater filled with laughing, happy people. We producers and comics are donating our services. In addition to encouraging people's attendance, we need businesses and individuals to purchase tickets that we can give to people in recovery houses and programs throughout the Indianapolis area.
Our first annual Laff-aholics show will take place at 8p.m. Wednesday August 24, 2011 in the Toby Theater of The Indianapolis Museum of Art, 4000 Michigan Road, Indianapolis. Tickets are $25 and available on our website, www.laff-aholics.com. Prior to the show the museum's Nourish Cafe will be open and have food and drink available. We encourage audience members to arrive early in order to eat, drink and socialize. This year's performers include Alonzo Bodden, Ritch Shydner, and myself as emcee. Alonzo was a winner in Last Comic Standing, has appeared numerous times on The Tonight Show and is star of the Showtime Special, "Is Anybody Listening?" Ritch has numerous Tonight Show and Letterman appearances, an HBO Special, and is featured in the Showtime Documentary, "I Am Comic." Ritch is an actor, producer and writer for Jeff Foxworthy, Ron White, and Roseanne, to name a few.
This year all proceeds from the show after expenses will go to The Dove House, Rich Recovery Services, Inc., and the Talbot House — all certified 501 C-3 non-profits. While nuanced differences may exist in these programs' operations and approaches, they share a common mission: to facilitate transformation of their residents into functional participating members of society through providing a nurturing sober environment and expediting access to services that support recovery from chemical dependency. All three programs emphasize preparing clients to get and maintain jobs and achieve self-sustaining responsibility. These programs could all use funds to support residents in some form and / or to maintain their facilities.
With the help of the extended community, we can establish a recurring event that will continue to provide laughter and funds to help others help themselves in recovery.
Thank you in advance for supporting this event!
Marti MacGibbon, CADAC-II, CADC-II, ICADC, ACRPS