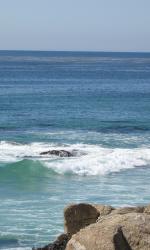 Faith is more than belief in something as yet unseen. It's a fierce, tenacious trust in intuition; a knowing, an assurance of things not yet manifested.
When I act as if, I exercise trust and practice knowing that my hopes and dreams will materialize if I work for them. I may doubt from time to time, but that's okay — doubts are checkpoints on the road of faith. I question, adjust my course, and strengthen my resolve.
Courage reinforces my faith in myself, what I believe in and what I am working toward. When I live in faith and courage, I live triumphantly and realize my dreams.
"A man of courage is also a man of faith." — Cicero